What I'm Reading and Watching (Late May)
Well, since it's the last day of the month I figured I'd share what I've been reading and watching lately!
Reading
Into Thin Air
by Jon Krakauer
This is a book I've wanted to read for a long time. I've always been fascinated by Mount Everest and I would love to do a trek to base camp (I'm terrified of heights so I wouldn't be able to attempt to climb it, sadly). I was familiar with the events of the 1996 Everest Disaster when I read the book so that helped me to keep up with the many people involved and the events. Krakauer does a great job of organizing the chapters and events in a way that's detailed and makes sense. The biggest part to me about the book was his honesty. He doesn't hold back, including the doubt and guilt he experienced about the role he played in the events. I'm usually not a memoir reader but this one is a must-read.
Ms. Marvel Vol. 1
I've heard such good things about this series and they're true. I loved the story and the characters, and the writing and illustrations were great. I love how relatable Kamala is; everyone has dealt with self-doubt, questioning who they are and who they want to be. We imagine being someone else when in reality we probably wouldn't like it. Another great Marvel series!
The Handmaid's Tale
by Margaret Atwood
This is another book I've meant to read for a long time and since I'm watching the show I decided now's a good time to do it. I'm still reading it right now, but I really like it so far. And like I said in a previous post it's scary how fitting this is right now. Being a woman and with the debates about reproductive rights going on I definitely find myself unnerved by how I could see this happening in some form.
Going To Read
Drums of Autumn
by Diana Gabaldon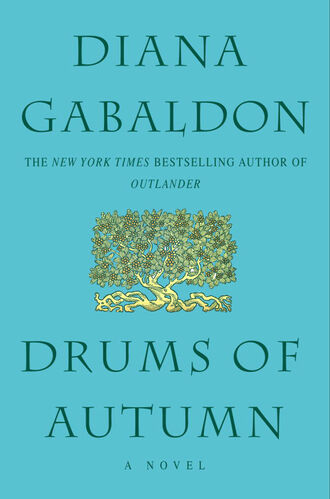 I'm trying to get through the
Outlander
series. I love the books a lot! It's just that they're so long and take a lot of concentration, you can't breeze through them. They're a commitment (kind of like
A Song of Ice and Fire
). Slowly but surely I'm moving along and loving every moment. It's just such a great series with such great characters. I'm also excited for the new season coming up (I believe this fall).
Captain Marvel Vol. 1
Another Marvel series I'm really excited about reading!
Watching
Doctor Who
I am loving this season! And I love Bill as a companion. She's a breath of fresh air. Peter Capaldi is still rocking it as the twelfth doctor.
The Handmaid's Tale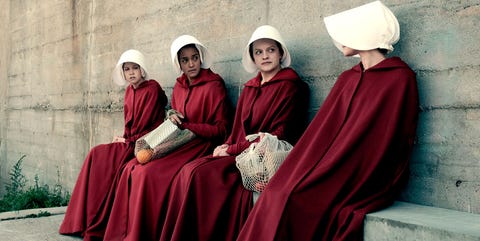 I've already covered this but I'm really enjoying the series (and am completely unnerved by it). As I'm reading the novel I'm seeing what a great job they've done adapting it (obviously there are changes, but there have to be when turning a novel into a show).
American Gods
I've also already covered this. But I've been excited about the show for so long and it's everything I wanted it to be so I'm never going to stop talking about it. The casting is perfect. I still love Ian McShane as Mr. Wednesday so freaking much. Another thing I love is how they've expanded Laura's story and given her a bigger part. That's one of the cool things about novels turning into TV shows.
Sense8
I'm almost finished with season 2 (I've tried to discipline myself and not binge it so I can make it last a little while). It's so great. I still love the characters and seeing them grow and get to know each other better. I'm really hoping for a season 3 (the show seems pretty popular, so I'm guessing there will be).
That's it for now! Lots of good stuff to read and watch an not enough time.