Top Ten Books I Enjoyed That Weren't My Typical Genre
For anyone that doesn't follow my blog, my genres I mainly read are fantasy, science fiction, and comics/graphic novels. I'll sometimes read historical fiction. I guess genres that I don't read a lot are romance (bleh), super fluffy books (I have nothing against them, I just like it when sh*t blows up), horror, and non-fiction.
1. Big Little Lies by Liane Moriarty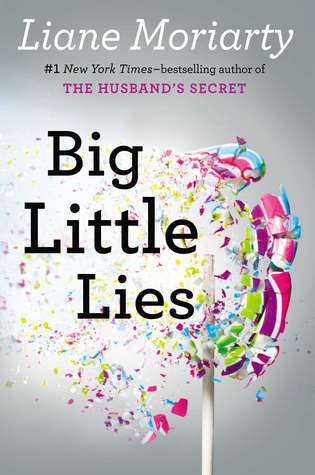 I'm not sure what genre I'd put this in exactly. I actually read it because I kept hearing everyone talk about it and wanted to know what all the hype was. I ended up really liking it!
2. Outlander series by Diana Gabaldon
While I do like historical fiction, I'm not a big romance person. Actually I hate romance. And that's a key part to Outlander. However, I ended up really loving the series. I'm currently on the third book Voyager and watch the TV series.
3. A Walk In the Woods by Bill Bryson
This is actually one of my favorite books now. I don't read a lot of non-fiction and I generally dislike memoirs (I feel like they can get narcissistic like "oh let me tell you all about my life ad how amazing I am"). However, this book is freaking amazing and it's enlightened me that there are good memoirs out there.
5. Somewhere in France by Jennifer Robson
WWI is actually a historical period I'm interested in. However, as I've stated, I hate romance. However, this reminded me of A Farewell to Arms a bit (except not as emotionally devastating).
6. While We Were Watching Downton Abbey by Wendy Wax
I picked this one up because I love Downton Abbey and I thought it would be fun to read a story about people meeting and bonding over the show. I wasn't disappointed. It was a fun book!
7.All Fall Down by Jennifer Weiner
This was another one of those books where I read it because I had heard a lot about it. I really liked it!
8. Looking for Alaska by John Green
I read this because I didn't want to be the only person on the planet who had never read a John Green book. I really enjoyed it and will probably check his other stuff out.
9. The Family by Marissa Kennerson
I'm not sure what genre this book would fall under, but it's a novel of a girl growing up in a cult. It's like a Jonestown type cult. My thought process was "That sounds weird...I'm gonna read it!" It's a really good book.
10. Party Girl series by Rachel Hollis
This book is about a girl from Texas that moves to LA to become and event planner. She ends up being an intern for a horrible boss. It reminded me of The Devil Wears Prada. It was a fun book and I liked the sequel Sweet Girl. The third book Smart Girl was kind of meh.
So those are books from genres I wouldn't usually read or just books that I didn't think I'd really like but ended up enjoying.